240
Comb Slide Controlled Tool
Comb Slide Controlled Tool with 7 single tools, to be programmed individual
Comb Slide Controlled Tool with 7 single tools, to be programmed individual. This system allows free selection and definition of each punching step.
This system offers great opportunity for cost reduction in producing parts.
Mainly used in production of steel grating, Mainly used to produce parts for grats as well as hinges for doors and windows.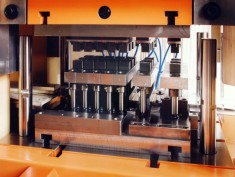 Specifications
Mail inquiry